Children's Miracle Network Hospitals treat 17 million children each year for every disease and condition imaginable—from asthma and broken bones to cancer and heart defects. Each year, Children's Miracle Network Hospitals adopt life-saving equipment, perform breakthrough research and provide more than $2.5 billion in charitable care. CMNHospitals are committed to serving children above all else.
Today, at just one children's hospital:
200 children will visit the emergency department (Average pediatric ER visit = $423)
32 children will receive cancer treatments (Average cancer treatment = $75,000)
28 children will be treated for heart problems (Average heart valve repair in a child = $65,000)
4 children will be admitted after a serious injury or illness (Average children's hospital stay = $7,500)
Featured Hospital
Boston Children's Hospital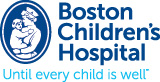 300 Longwood AvenueBoston, MA, 02115
Boston Children's Hospital combines unbeatable life-changing care and world-changing research that offers hope to sick children worldwide. In patient care, Boston Children's is home to some of the world's largest and most experienced subspecialty programs. US News and World Report has recognized the hospital's expertise and depth of experience by ranking it among the country's top two children's hospital's for 19 straight years. In research, Boston Children's is home to the world's largest pediatric research facility, making discoveries that benefit both children and adults. Both missions are strengthened through Boston Children's affiliation as Harvard Medical School's primary pediatric teaching hospital.
Find Your CMN Hospital
Below is a list of hospitals, grouped by states. Select the hospital that you want to get a map and description.